Whether you're new to marketing or a seasoned pro, deciding which marketing strategies to employ can be a difficult decision. Do you focus on producing more engaging content geared towards social media? Do you stick to the tried-and-true email campaign?
It can be hard to determine what strategies are best for your company, but rest assured, the research shows which marketing strategies are the most popular in the industry– and these stats prove why.
Content Marketing
Think you've been seeing a lot of business blogs lately? That's because content marketing is an incredibly useful marketing strategy. Marketo describes content marketing as "the process of creating high-quality, valuable content to attract, inform, and engage an audience, while also promoting the brand itself."
By producing more engaging content, companies draw more people to their sites. This means they have more opportunities to create brand awareness, educate their audience, and convert traffic into leads.
Don't believe me? Let's look at the facts: Demand Metric reports that content marketing generates 3X more leads while being 62% less expensive than other marketing methods. Furthermore, companies that utilize blogging as a form of content marketing are 13X more likely to experience a positive ROI.
Why wouldn't you want to focus on a strategy that is both cost-efficient and effective? And the best part? Content marketing can be fun! Just because you sell insurance doesn't mean you have to write boring content – you can write blogs about anything even remotely related to the product. By engaging your audience, you draw them in, and then you can work on converting them into customers.
Social Media Marketing
Social media marketing is on the rise, and it's not hard to see why: with social media as part of the buyer's journey (read more about that here), customers tend to convert at a 129% higher rate. That's why 92% of marketers say that social media is important to their business.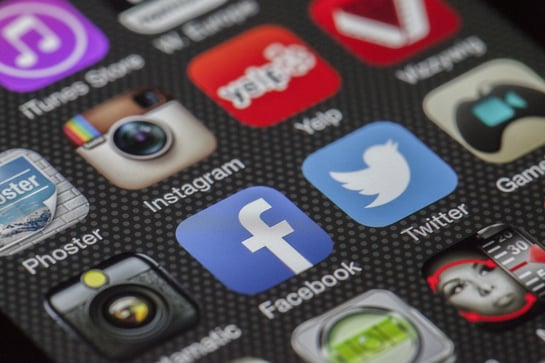 It can be as simple as posting a few times a week to a Facebook page or sharing a recent blog post. Just by spending 6 hours a week on social media efforts, 66% of marketers see lead generation benefits.
Here's a tip: It only takes a few hours to schedule social media posts for the next week. Post a few blogs you've written or share articles relevant to your industry to increase engagement on social media. Just make sure your social media content is optimized visually – visual content is 40X more likely to get shared, and Facebook articles with images get 94% more views than those without! Social media doesn't have to be your only strategy, but it's worth dedicating some time to!
Influencer Marketing
On top of social media marketing, think about employing some form of influencer marketing. Forbes describes influencer marketing as, "a non-promotional approach to marketing in which brands focus their efforts on opinion leaders, as opposed to direct market touchpoints."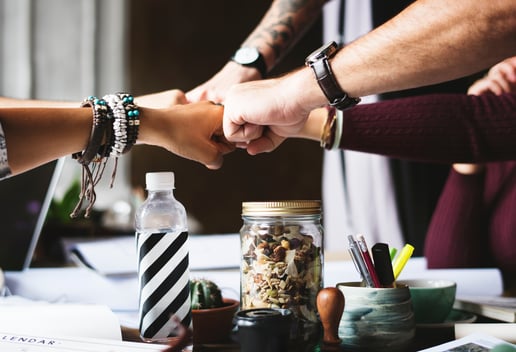 Companies that employ influencer campaigns earn $6.50 in earned media value for every $1 spent. That's an incredible ROI. Wonder why it's so high? That's because 67% of consumers are influenced by social media reviews and online comments.
Finding contacts to organically vouch for your company will have a huge impact on the perception of your business.
Email Marketing
Finally, don't ignore the importance of email marketing. At face-value, this can seem like the oldest method in this list, but it's still around because it's still amazingly effective – when done correctly.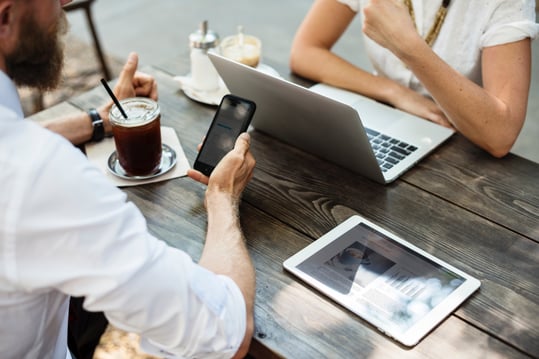 Segmented and targeted emails generate 58% of all revenue, which makes sense when you consider that segmented email campaigns have a 14.32% higher open rate than non-segmented emails. By sending the right information to the right audience at the right time, you can increase your email marketing effectiveness dramatically.
Final Thoughts
So what does all of this mean? Do you have to employ every strategy together? If you use one over another will you have a less effective marketing strategy? No. It's important to stay up-to-date as to what is popular in marketing trends in order to be able to continually compete with your rivals. Try subscribing to Moz's email list for updates on all things digital marketing.
Additionally, it never hurts to experiment with your marketing strategy. Try writing some blog posts and see whether that works for your company. Don't have an active social media presence? Consider implementing a social media marketing plan to increase organic awareness of your brand. Email marketing falling short? Make sure you're looking at what information you're sending to whom, and when.
If you take a few simple steps from all of these methods, you're sure to better your company's overall marketing strategy.
KHE2FFFYH6SP-152-998 WorldTrips is a service company and a member of the Tokio Marine HCC group of companies. WorldTrips' Atlas Journey, Atlas Cruiser, and Atlas On-The-Go trip protection insurance products are underwritten by Tokio Marine HCC U.S. Specialty Insurance Company (USSIC). USSIC is a Texas-domiciled insurance company operating on an admitted basis throughout the United States. WorldTrips' Atlas Travel Series and StudentSecure international travel medical insurance products are underwritten by Lloyd's. WorldTrips has authority to enter into contracts of insurance on behalf of the Lloyd's underwriting members of Lloyd's Syndicate 4141, which is managed by HCC Underwriting Agency, Ltd.