Struggling to connect with customers? Discover psychology-based tips for effectively communicating with current and future clients. Learn how to differentiate their learning styles, how to listen effectively, and how to help them avoid decision fatigue.


1. Focus on Their Learning Style
You may have heard that there are different learning styles, but before you start thinking auditory, visual, and kinesthetic – pause. These learning styles, developed by Harvard psychologist David Kolb, focus on the way people approach and perceive tasks based on a four-stage learning cycle.

The four Kolb learning styles are:
Divergent – Asks "Why?"
Assimilating – Asks "What?"
Convergent – Asks "How?"
Accommodating – Asks "What if?"
Kolb's learning styles combine each type of learner's two preferred learning cycle stages.

The four learning cycle stages include:
Concrete Experience (feeling)
Reflective Observation (watching)
Abstract Conceptualization (thinking)
Active Experimentation (doing)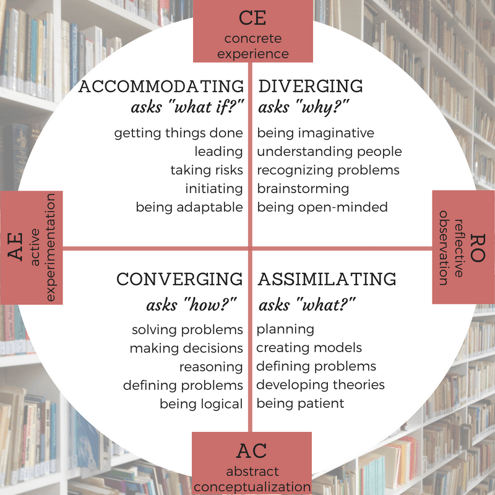 How to Identify Your Customers' Individual Learning Styles



In the breakdown of each learning style below, you'll discover how to identify your clients' learning styles as well as the best way to communicate with each type of learner.
Divergent (Asks, "Why?")

Divergent learners are strongest in Concrete Experience and Reflective Observation. People with this learning style excel at organizing small pieces of information into a meaningful "big picture."

Divergers tend to be emotional, creative, and imaginative. Customers who are artists, musicians, or counselors and clients interested in liberal arts and humanities may have this learning style.

The best way to approach a diverger is by answering the question, "why?" Your communication with divergers will be most successful if you can address why they should purchase the products you offer and what the big-picture result will be.


Assimilating (Asks, "What?")

Assimilators' dominant abilities lie in the areas of Abstract Conceptualization and Reflective Observation. People with this learning style are more interested in abstract ideas than in the practical applications of theories.

Assimilators are skilled in creating and understanding models, planning, and developing theories. Customers who work in fields like math, basic sciences, and research may be assimilators.

When communicating with an assimilator, you need to answer the question, "what?" You should take a logical and conceptual approach, addressing the theories and data that support

the products you offer

.


Convergent (Asks, "How?")

People with this learning style are skilled in Abstract Conceptualization and Active Experimentation. Convergers put theory into practice and are great at problem solving – think engineers and technicians.

Because convergers ask the question, "how?", these learners do best when they're presented with a blueprint and a step-by-step procedure.

To communicate successfully with a converger, explain the theory and practical application of

the products you offer

.


Accommodating (Asks, "What If?")

Accommodators have strong abilities in Concrete Experience and Active Experimentation. Accommodators are doers – they enjoy initiating, leading, and taking risks.

People with this learning style rely on intuition rather than logic and learn best by trial-and-error. Customers who work in technical fields or action-oriented jobs (such as sales and marketing) may be accommodators.

Accommodators ask the question, "what if?", so you can expect devil's advocate-type questions from clients of this learning style. In fact, to best communicate with an accommodator, you should anticipate some of the concerns they may have and address them while presenting

the products you offer

.
2. Practice Effective Listening
Effective listening can be just as important – if not more important – than what you actually say when communicating with your clients.

There are a few basic listening principles with which you may be familiar. These include using facial expressions and verbal sounds ("mmm-hmm") to show your interest, repeating what you've heard, and not interrupting.

However, research by the Harvard Business Review shows that good listening is much more than following these guidelines.

Their research shows that good listeners periodically ask challenging questions and make thoughtful suggestions. After all, silently nodding and "mmm-hmm"-ing isn't necessarily proof that you're listening, but an insightful question or tactful suggestion shows that you're engaged enough to add to the conversation.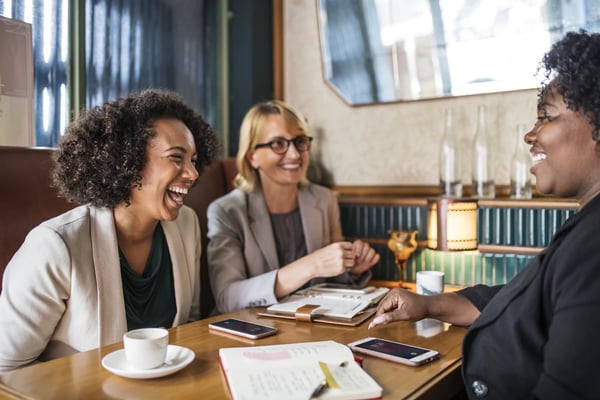 Additionally, good listeners build others' self-esteem. HBR explains that good listeners are like trampolines. They actively support the other party, acting as a force to energize and amplify the other's ideas.

These principles are easy to apply to your relationships with clients. Look for opportunities to ask your clients questions and make suggestions when appropriate. With a little practice, this new way of listening will become second-nature!
3. Know What They're Looking For
Remember that marketing starts with a human need. Think about the needs your clients have. What outcome do they want? How can you bridge the gap between where they are now and where they want to be? What frustrations do they have?
Study Your Clients' Psychographics
All of this has to do with your clients' psychographics – which are far more important than demographics, by the way.

Psychographics include a person's:
Wants
Desires
Fears
Frustrations
Aspirations
Values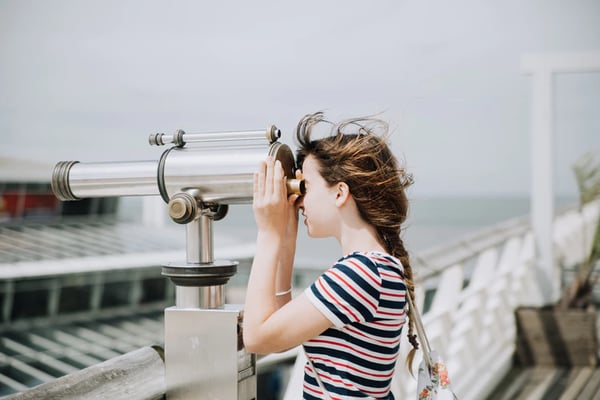 To gain a clearer understanding of your clients' psychographics, do some research. Ask yourself questions and use the abundance of information available online to help you uncover the answers.
Interpret Your Customers' Needs
Study the products individuals in your target market already purchase and read reviews on those products. To get started, take a look at ConsumersAdvocate's travel insurance reviews.
You can also look at social media and consumer forums for further insight. Browse Facebook and Google reviews on
the products you offer as well as other product
s on the market.
While searching, start with these questions:
What features of

the products you offer

attract customers?
What would customers change about

the products you offer

?
What common problems do consumers have with

the products you offer or other products on the market

?
What features of competing products attract customers?
How can

the products you offer

meet your consumers' needs?
Once you understand more deeply what your clients are looking for, and you can show them how

the products you offer

will meet their needs.


4. Show, Don't Tell
Don't stumble into the common pitfall of assuming your customers know what to do when it comes to selecting a plan, making a purchase, and filing a claim. You may know all the ins and outs of the products you offer, but your customers don't.

Create an Explanatory Video

To make the features and function of the products you offer crystal-clear, create an explanatory video. Answer common questions and walk customers through relevant processes, such as selecting the best plan or filing a claim.
Remember to show – don't tell. Display and interact with the web pages that customers will see when they go through these processes themselves.

You can add these videos to an easy-to-find "help" section on your website, or start a YouTube channel with instructional videos and include links to the channel on your website.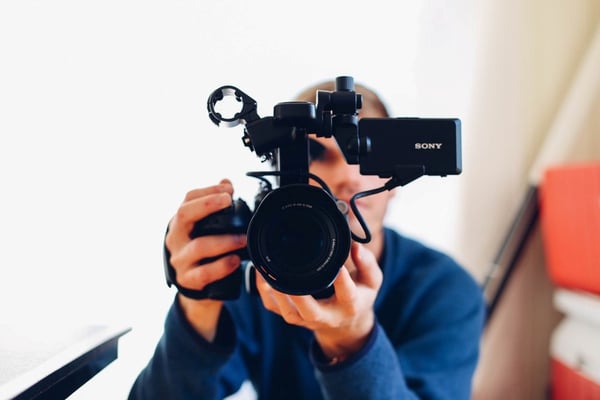 Video Marketing: Tried and True



You may be surprised at how successful a video like this can be. Studies have shown that a user's positive experience with a video ad increases their purchase intent by 97%.

Additionally, Wyzowl's Video Marketing Statistics 2018 Report shows that 95% of people have watched an explainer video to learn more about a product or service and 81% of people have been convinced to buy a product or service by watching a brand's video.

For more guidance and step-by-step instructions, check out HubSpot's Complete Video Marketing Guide.
5. Translate Features into Benefits
You may have heard that people buy solutions, not products – and it's true! If you want the products you offer to be meaningful to clients, explain how it solves a problem they have. Your clients and prospects want to know how their lives will improve after buying the products you offer.

Learn to translate your features into real-life benefits. For example, "one-click buying" means convenience. "Award-winning" means the products you offer are reliable. "Instant fulfillment" means immediacy.

When you learn to communicate how the products you offer can improve your prospect's life, you'll be able to connect with them in a meaningful, effective way.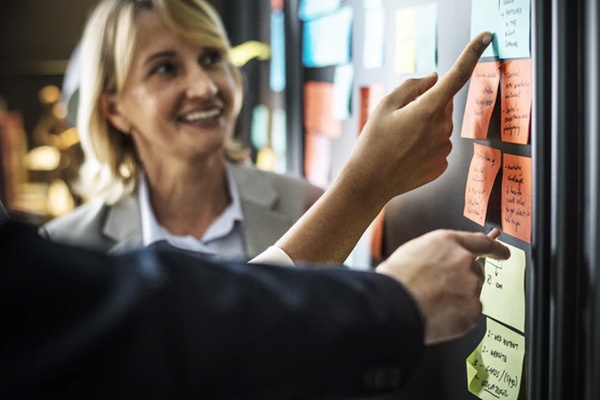 6. Don't Overwhelm Your Clients
You may think that your clients prefer an abundance of options when it comes time to decide which product to purchase. Think again. While you believe you're increasing your chances of making a sale by offering clients every option available to them, you're actually decreasing the likelihood that they'll make a purchase.
Decision Fatigue
This is due to a phenomenon called decision fatigue – a negative psychological reaction people experience when they are presented with too many options.
Although it seems counter-intuitive, the more options you provide, the less likely it is your customers will choose any of these options. In fact, a Salesforce study found that 74% of people are likely to switch brands if they find the purchasing process too difficult.
Less Is More
You can apply your newfound understanding of this principle when you are generating leads and closing sales.

When it comes to generating leads, remember that the more you ask people to do, the less likely they are to do anything. You can dramatically increase your conversion rate by simply asking for fewer details (but note that requiring fewer details can result in less qualified leads).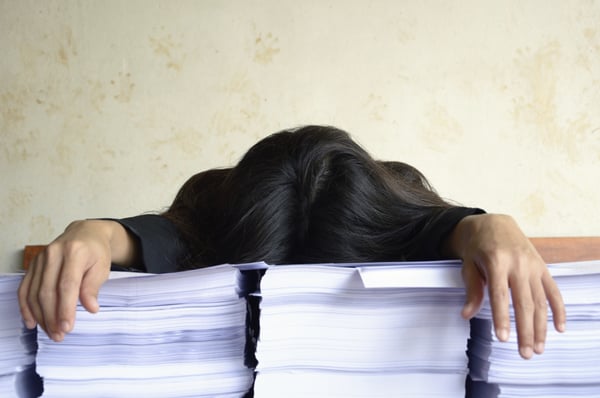 When closing sales, work on grouping insurance options by persona, such as family travelers, study abroad students, U.S. visitors, and so on. Present customers with just a few options that you think will best meet their needs. If these aren't a good fit, then suggest a few more, rather than providing every option right away.
7. Answer Their Questions
Anticipate questions and concerns that prospects may have about the products you offer, and create an FAQ page (or, better yet, video!) to address them. Your research on your target market's psychographics can help guide and inform the FAQs you include.

Addressing common questions will minimize the decision fatigue your customers experience (as discussed above). This not only enhances the likelihood that customers will make a purchase, but it also improves their entire experience with you.

By eliminating the mental barriers that prevent prospects from purchasing the products you offer, you're making the decision process easier, clearer, and therefore more enjoyable for your customers.
8. Take Responsibility for Their Success
Providing an exceptional customer experience doesn't end when you close a sale. Take responsibility for your customers' success with the products you offer by following up with them, answering questions, providing tips, and responding quickly to customer service questions.

Your goal here isn't to sell more products, but to help your customers take full advantage of the product they've already purchased so they get the most value out of it.
Increase Profits by Delighting Customers
Taking responsibility for your customers' success not only improves your customers' lives, but it also tends to translate to increased profits. How? Delighting customers makes them more likely to purchase from you again and makes them more likely to recommend you to others.
Dimensional Research's study shows that 52% of individuals who had a positive customer service experience purchased more products/services from that company, and 51% recommended the company's product/service to others.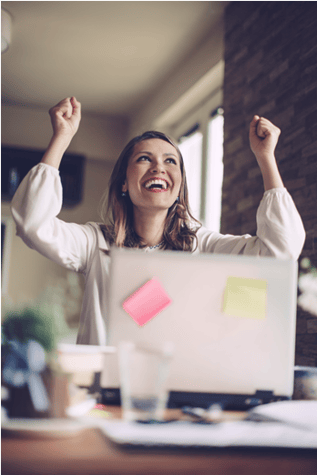 Focus on the Customer Experience
The ever-increasing prevalence of social media and review sites makes the customer experience more important than ever. These social sites provide consumers with a heightened awareness of customer service experiences, which greatly influences the purchase decisions of others.
According to Forbes, 81% of U.S. respondents indicated that social media posts from their friends about a product directly influenced their purchase decision.

Additionally, respond to matters of customer service promptly. Participants in the Dimensional Research study cited quick resolution of their problem as the most important factor in making their customer service experience a positive one.
Looking for more tips on how to go above and beyond for your customers? Learn how to walk your customers through the claims process or how to follow up with clients after a purchase.