Social media has become a dominating force in our day to day lives. Of the various social platforms, Instagram has become one of the most popular sharing apps in the world, with over 500 million daily active users.
Now, I know what you're thinking. Instagram is useless in the insurance industry. Think again.
Utilizing this platform will enable insurance agents to connect with clients on a more personal level. This social sharing app provides a means for potential clients to learn more about insurance in a way that is simple, easy to understand, and relatable.
Furthermore, this foundation of knowledge will increase brand awareness by exposing potential customers to the products and services you sell. Familiarity with your brand will lead to consumers including you in their evoked set, which increases the likelihood of conversion.
In order to succeed on this highly competitive platform, you must establish a strong following. This means obtaining over 10,000 total followers who are qualified leads for your business.
Here are 4 ways to increase your following on Instagram:
1. Utilize Instagram Stories
Stories aren't just limited to Snapchat. Instagram stories are Instagram's new feature that allows users to capture moments of their lives in the form of photos, video, or even Boomerang, the new way to quickly document photos that transform into short clips. They are displayed at the top of your news feed where you can not only add to your own account, but you can view others as well.
When posting stories on Instagram, use hashtags and create polls. Utilizing these features is a fun way to interact with your target audience by being personal and communicating your message simultaneously. For example, Airbnb engages with its customers by using fun and light-hearted humor within its stories.
In order to further strengthen your following, include links on your stories that lead to your website or other relevant pages of your business. Not only will this further establish your relationship with your followers, but it is a great way to communicate without bombarding their feed. You don't want to annoy them.
A caveat to this, however, is that you must have more than 10,000 followers in order to include links in your Instagram stories. Don't let this discourage you though. Until you reach this volume, tell your followers to view your links in your bio.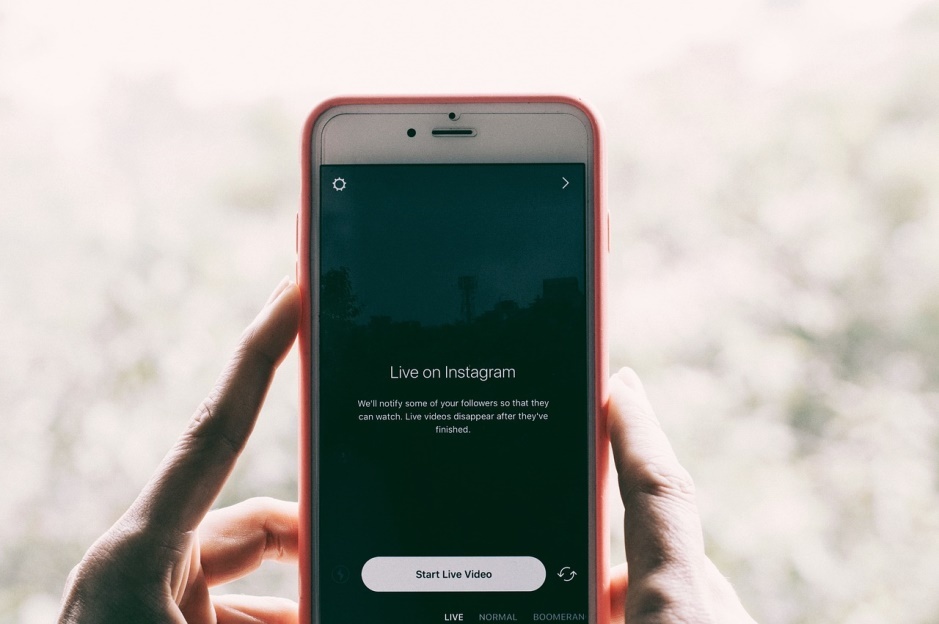 In addition to posting stories, you can also go "live." Instagram's live feature allows you to interact with viewers in real time, where they can ask you questions and you can educate them on your products and services. Doing this provides more of a personal interaction that is inviting and engaging.
A few tips:
Make the content on your Instagram stories different than what you post on your feed. This allows viewers to be exposed to more content.
Change up the font, design, size, and colors you use on each story. Followers become more engaged and its fun for them to see how creative you can be.
2. Make Your Feed Aesthetically Pleasing
Create Your Own Style


Style doesn't just apply to interior decorating and fashion. It's also relevant to your Instagram feed. Be unique and design an aesthetic that is personal to your company, but resonates with your followers as well.
Use different design elements such as color schemes, specific editing styles, textures, lighting, and angles to create a captivating, polished feed that your followers will love.
In addition to deciding which elements to use, you must choose an overall theme for your feed. The photos you post should tell a story. They should not be a collection of random photos.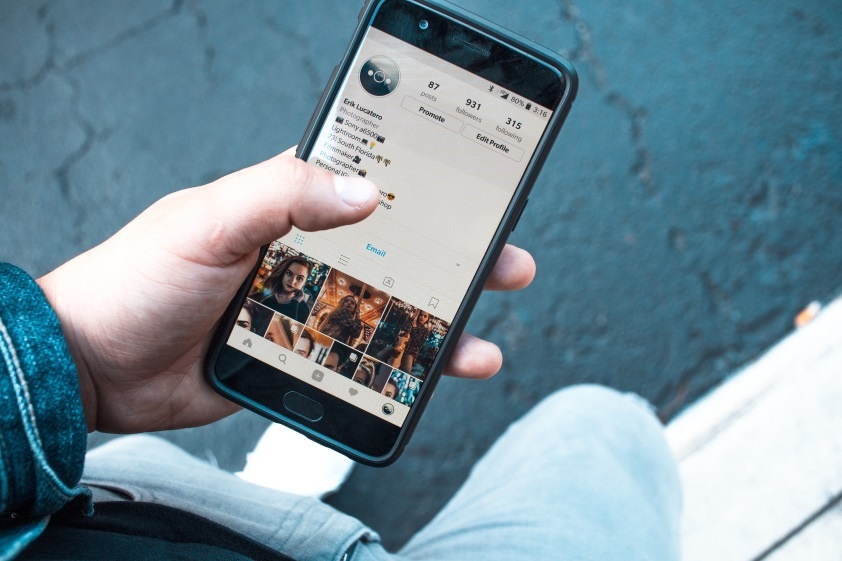 Use Filters and Editing Apps


Another way to create a tasteful aesthetic is to use editing apps and filters prior to posting. Apps such as Lightroom CC, VSCO, TouchRetouch, Instasize, HUJI, and even Instagram itself can be used to change lighting, sharpness, blurriness, shadows, highlights, and contrasts, as well as make other adjustments. Utilizing these resources will help you differentiate yourself from the competition.
For example, Schedugr.am depicts visual representations of how different design elements can be intertwined in order to achieve an overall theme. Choosing specific color schemes such as monochromatic, bright, or neutral colors in your posts translates an overall theme to your followers.
A few tips:
Pick a theme and stick with it. You don't want to use a bunch of different themes throughout your feed. It can look messy.
If you edit one photo, you have to edit all of them. Again, you want to portray consistent photos that are rich in design, color, and placement.
3. Be Involved
In order to gain followers, you have to post. With that being said, it is important to experiment with the time of day that you post to find out when your audience is most active. Based on this information, you can get the right content in front of your audience at the right time.
Use the Instagram scheduling tool known as Later.com in order to plan your posts to save time and increase efficiency.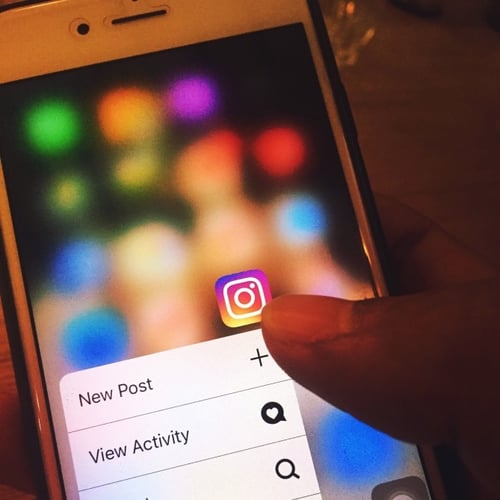 However, it's not enough to just post and hope that followers come. You have to interact and engage with your target audience to draw attention to your company to get followers. Liking and commenting on avid international travelers' posts is one way to engage potential clients.
In order to start the conversation, leave a genuine comment responding to the photo or caption posted. Refrain from using aggressive, sales- related terms that could result in your target audience deleting or unfollowing you.
Establishing an initial touch point with your target audience can lead to them further inquiring about your bio and feed. As a result, this can create awareness of your products and the need for travel medical insurance for trips abroad.
After the seed is planted in their mind, your target audience may follow you, where they will be exposed to more relevant travel content, as well as educational content on the topic of travel medical insurance.
As a result of this increased exposure, your followers will be more likely to turn to you when they need insurance for their next trip.
A few tips:
If you are going to post more than once a day, don't post one photo too soon after another. This can bother followers and result in them unfollowing you, therefore decreasing the audience span you are trying to reach.
Include geotags in your posts by selecting your location while you are creating posts. Geotags inform users of your location, which can create a connection with local viewers. They also provide context to users who may want to visit that location as well.
4. Use Hashtags (#)
Hashtags can be one of the most effective ways to increase your Instagram following – when used correctly. According to Caroline Forsey of Hubspot, using at least one hashtag in your Instagram post averages 12.6% more engagement than if no hashtags were included.
However, you can't just post random hashtags. They must be related to your industry and the content you publish.
For example, you may use hashtags such as #travel, #travelmedicalinsurance, #workandtravel, #responsibletravel, or #adventuretravel as a travel medical insurance producer.
To determine which hashtags to use, research which hashtags will speak most to your audience. This means finding specific keywords that have a strong following behind them. It is best to look for these types of keywords by researching what your competitors, industry leaders, and target market are using.
A few tips:
Don't go crazy. Using too many hashtags drives down engagement. For optimal engagement, use 2-5 hashtags per post.
Be creative but not too creative. Hashtags should be descriptive enough that they explain the photo they are used in, but shouldn't be so inventive that they are difficult to read or understand.
KHE2FFFH6SP-152-1212 WorldTrips is a service company and a member of the Tokio Marine HCC group of companies. WorldTrips' Atlas Journey, Atlas Cruiser, and Atlas On-The-Go trip protection insurance products are underwritten by Tokio Marine HCC U.S. Specialty Insurance Company (USSIC). USSIC is a Texas-domiciled insurance company operating on an admitted basis throughout the United States. WorldTrips' Atlas Travel Series and StudentSecure international travel medical insurance products are underwritten by Lloyd's. WorldTrips has authority to enter into contracts of insurance on behalf of the Lloyd's underwriting members of Lloyd's Syndicate 4141, which is managed by HCC Underwriting Agency, Ltd.